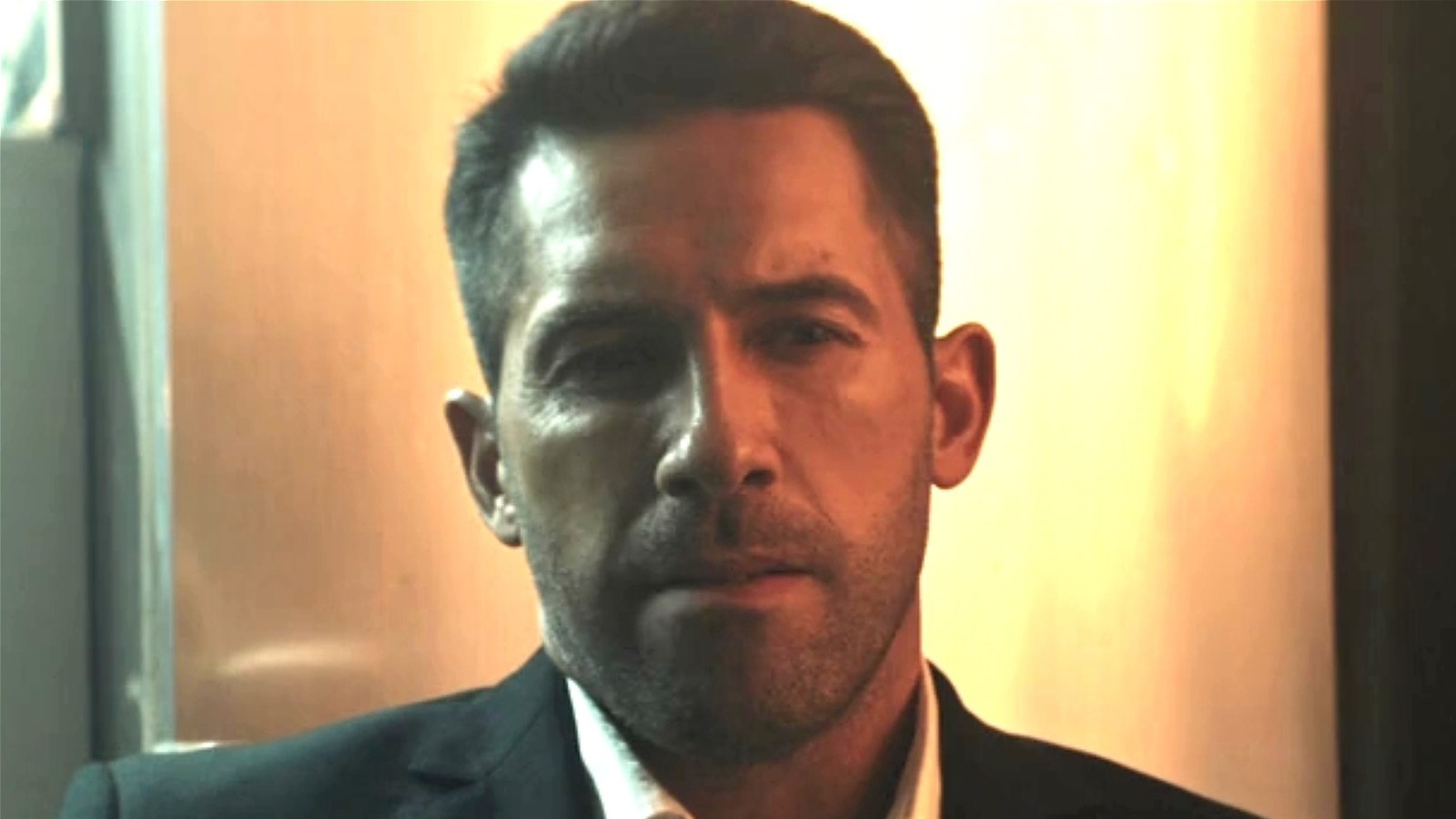 Why Legacy Of Lies' Martin Baxter Seems So Familiar
These days, Scott Adkins' profile has grown to the point where he typically plays the main villain (or co-leader) in larger productions. In 2015, for example, he played the villainous former Navy SEAL known as "Tom Cat" in the Chinese blockbuster "Wolf Warrior". In 2019, he played the terrorist Collins in "Triple Threat", taking on stars Tony Jaa, Iko Uwais and Tiger Chen at the same time. The same year, he also returned to Hong Kong to play the role of the final opponent in Donnie Yen's "Ip Man" series: Marine Gunnery Sergeant Barton Geddes in "Ip Man 4: The Finale".
The "Ip Man" franchise is all about the defense of Chinese honor and Chinese martial arts. Geddes d'Adkins, meanwhile, is a racist karate enthusiast eager to beat Ip Man and prove his superiority over the legendary figure. Their final battle, which takes place at a military base outside of San Francisco, California, and features soldiers standing at attention in the background, looks like a "Street Fighter" match that takes life on film. The fight was choreographed by the legendary action choreographer Yuen Woo-Ping, and it lives up to his previous work on films like "Fist of Legend", "The Matrix" and "Crouching Tiger, Hidden Dragon".
Reflecting on his experience in directing the film, Adkins told the South China Morning Post that the return to work in the environment in which it was formed required some adaptation. "I almost forgot how difficult it is and what is expected of you physically," the action star said. "It's not nice back then. What's nice is the finished product."