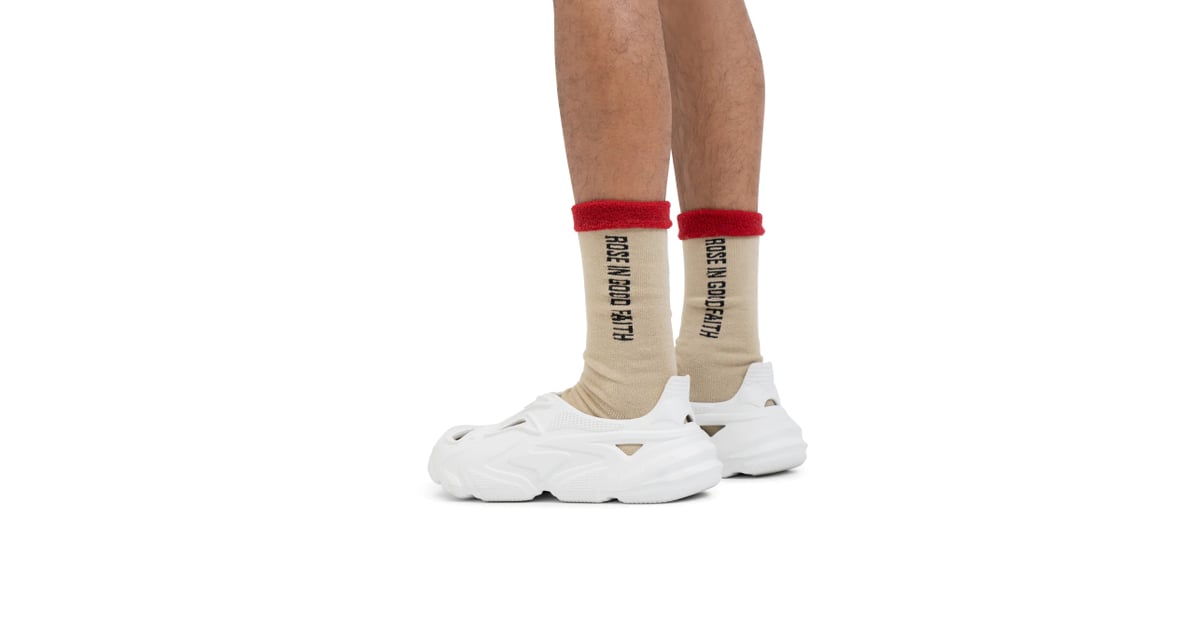 This eco-friendly shoe is made from recycled sex toys
Trying to find a good eco-friendly afterlife for your sex toy is difficult. After all, many sex toy companies use expensive, low-quality, and hard-to-recycle materials. (Not to mention that giving away or reselling your used dildos is not really recommended.) For this reason, when many sex toys have run their course, they end up in the trash.
What if I told you there was another option? That your used dildo could be used to create an eco-friendly shoe? And not only that, but an eco-friendly shoe that also looks like a Croc? Well folks, it's officially a reality. Let me introduce you to the new Plastic Soul.
This week, Los Angeles-based brand Rose in Good Faith released this versatile slip-on sneaker made entirely of upcycled sex toys. The sneaker, Plastic Soul ($130), was made in partnership with family-owned sex toy company Doc Johnson, which provided sample toys and defective dildos as starter material for the shoe.
Chad Braverman, COO of Doc Johnson, said he met David Teitelbaum, CEO of Rose in Good Faith, and the pair were waiting for the perfect collaboration, according to an interview with Gear Patrol. "We always wanted to work together, but we didn't want to rush. We were waiting for the right time and the right collaboration that made sense. After seeing our setup, David reached out, coming up with the idea of ​​a shoe made from our materials, which eventually evolved into this recycled concept," Braverman told Gear Patrol.
According to the product description, the shoe contains a custom blend of durable TPE (thermoplastic elastomer) materials and EVA foam. It also features an integrated arch and recycled cork insole, which provide "everyday comfort".
"Doc Johnson provided the material and then it took Rose and Doc about two years working together to develop the process and figure out how to grind and mix the faulty dildos with EVA [foam] to create the final material. The insole is all natural cork, and it's a material that Rose worked with a supplier to supply."
Who knows if this is the future of ineffective dildos and used sex toys, but hey, I'm already impressed.