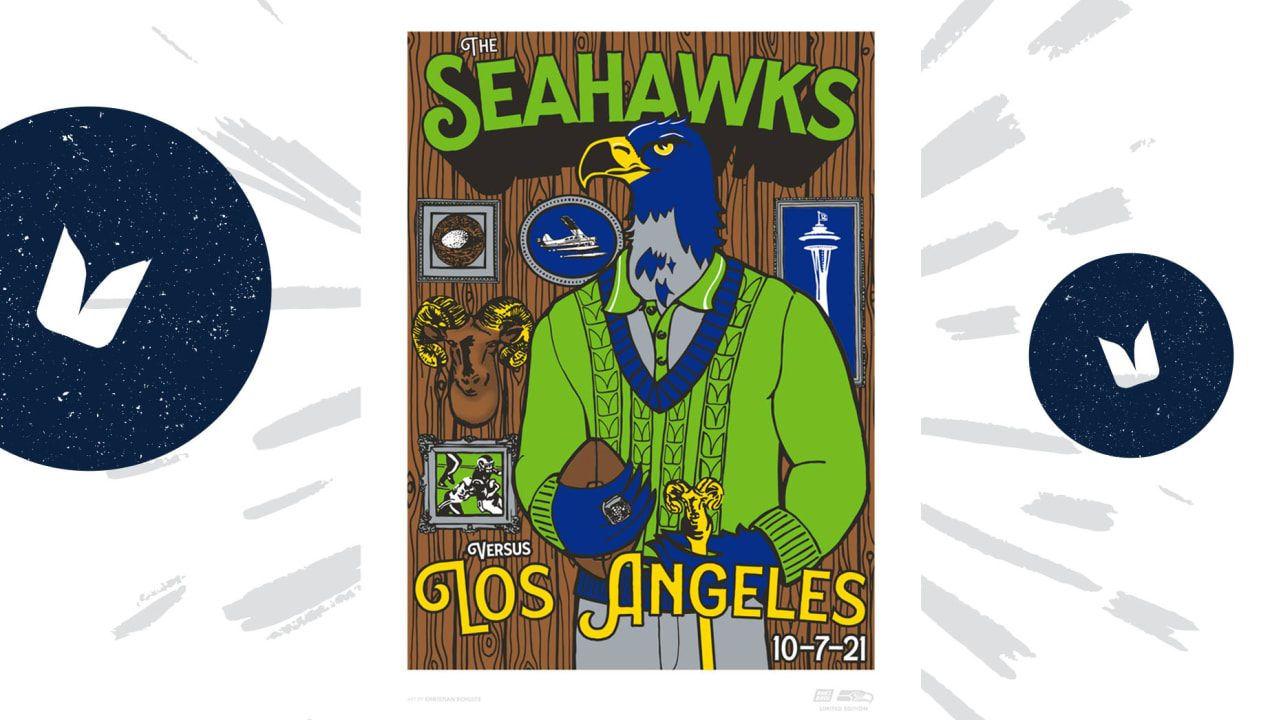 Seahawks Gameday Thursday night football poster released
Chris Schultz, originally from Montana, is a graphic designer by trade and night freelance writer. Part of his work includes designing hotel identities on logos and custom clothing graphics.
Schultz, who once lived in Seattle, knows what it's like to be one of the 12, being able to participate in the Gameday poster series is something he's grateful for as a fan and artist. "I can't wait to share my poster with Seahawks fans and present my work to a new audience. It's really important as a designer to be in front of people and stay relevant, so this is an opportunity. unbelievable."
And while Schultz is thrilled to be returning to Seattle and making new memories with his wife and two children during Thursday night's game, he's thrilled to be able to see some of his favorite players like Bobby Wagner and Russell Wilson playing on field. Wilson himself is part of the inspiration for Schultz's posters, "The poster design is a Seahawk mascot character, whom I would describe as a nice sport and recreation hawk," Schultz explained. "He's a sort of cross between Russell Wilson and Ron Burgundy He is found by the fireside in his Snoqualmie lodge, with a cable-knit sweater and a glass of scotch, carefully planning his next match. He flies seaplanes, loves # 12 and dominates fashion and football.