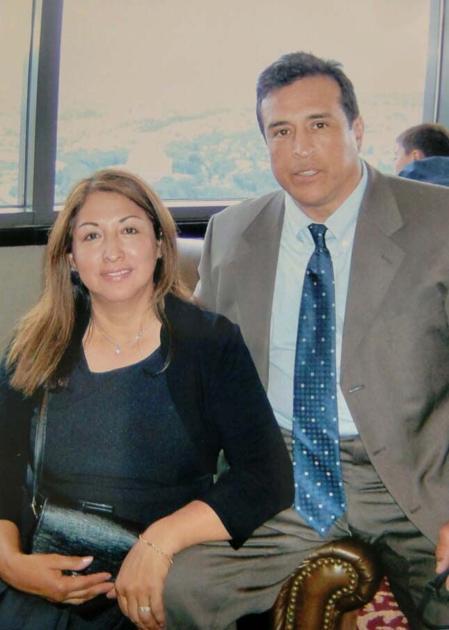 Rudy Sanchez | Death notice | yakimaherald.com
February 12, 1952 – September 12, 2021
Rudy Sanchez, the precious son of Isabel Ramirez Sanchez and Jesus Ernesto Sanchez, was an extraordinary son and the youngest of the boys of nine siblings. Rudy died peacefully and returned home to be with mom and dad and our Lord Jesus Christ. He was loved by his family.
Rudy grew up in the town of Toppenish, Washington. As a young boy, although of a calm mind, he made lifelong friends (Tom, Charlie, Jesse B and Jessie) who have become a part of our family. He spent his early years working alongside his family in the fields. Rudy graduated with childhood friends from Toppenish High School and then attended Shoreline Community College, where he studied graphic arts. With the gift of God in art, he created beauty in landscaping, creating amazing and beautiful gardens. He liked to take care of his garden and help his family with their projects.
His sharp wit was his hallmark, making so many people laugh at his incredible linings. His sharp wit and humor stayed with his family for many years, and many still laugh at his remarks. He brought us joy. Rudy has spent many years in public service and with non-profit community and social service organizations working in underserved communities. Towards the end of his professional life, he completed his career in quality assurance with Global Logistics Aerospace, a position he held. He had a strong work ethic.
Isabel, his mother, was his rock, and she gave him a purpose in his later years. He became her primary caregiver, with the support of her younger sister, Mary Lou, who looked after her until her death at the age of 103. He and his wife Lynda shared 30 years together and raised a generation of children and grandchildren whom he guided and loved. Rudy was also the favorite uncle of many nieces and nephews, always offering them loving advice and support. He loved his siblings, always talked about them privately and how much he cared for him. He was a compassionate and loving spirit to many people. In recent days, Rudy had strong faith and read the Bible daily and prayed. He leaves behind a family that will never forget and love him always which includes: Lynda Sanchez, and children, Joey and Dawn, and five grandchildren as well as siblings, Pete Sanchez, Larry Sanchez, Paul Sanchez, Jane Sanchez Ortega, Mary Sanchez Landeros, Antonia Sanchez Briceno, Jesus Sanchez and Mary Lou Sanchez Briceno. The family will have a private service in honor of Rudy.