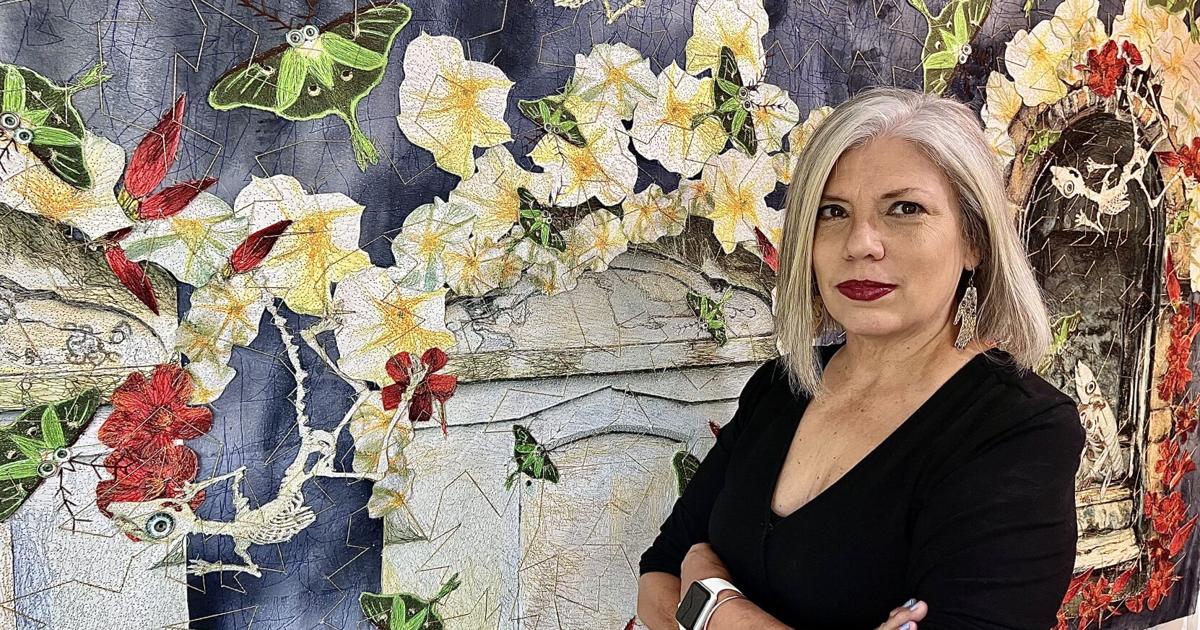 Photos: Louisiana Book Festival poster artist Nonney Oddlokken | Pictures
Nonney Oddlokken creates artwork depicting the magic of the swamps, spirit, and creatures of South Louisiana in her St. Rose studio. And she does it using yarn and handmade paper.
One of Oddlokken's plays, "Magic in Bayou Antheneum," is featured on the Louisiana Book Festival poster, which goes on sale when the festival opens at 9 a.m. on Saturday, October 29. Oddlokken created the piece specifically for the book festival, and the Louisiana Center for the Book at the Louisiana State Library, which hosts the festival, has scheduled an exhibition of Oddlokken's work for the 2023 festival.
Oddlokken is also an artist member of the Baton Rouge Gallery. Her exhibition, "Louisiana Oracles", was featured in the gallery's October exhibitions.
For more information about the festival, visit louisianabookfestival.org.