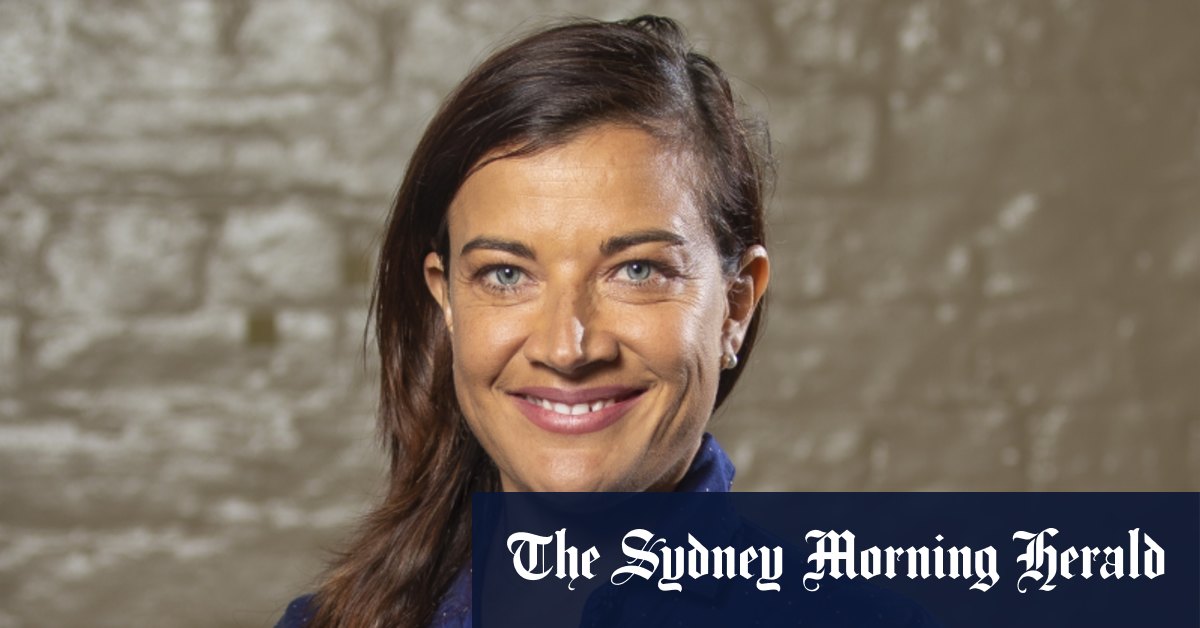 Our sustainable future began 60,000 years ago: finally, we're catching up
Greenaway's presentation is accompanied by Designing on Country, in which co-panelist Christine Phillips, non-Indigenous architect and speaker at RMIT, reflects on what Melbourne will look like in the future when we embrace design as an act of reconciliation. Phillips sees ARM's Barak Building as an important starting point. The billowing white balconies of the commercial apartment tower ingeniously reveal the shroud-like face of 19th-century Aboriginal elder William Barak looking down at Swanston Street.
"Having the face of William Barak in our cityscape is incredibly powerful," says Phillips. "How can we learn from this and go even further by co-designing with indigenous peoples, with indigenous artists, indigenous communities in such a way that they are supported, empowered and included in the design process in order to that it's not just a graph? "
Phillips cites Ngarara Place at RMIT by Greenaway Architects as an illustration of a deeper collaboration. The garden illustrates the Kulin system of the seven seasons, taking into account time, plant growth, animal activity and the movement of the stars, as well as a mural designed by Indigenous artists that changes regularly to reiterate the continuity of culture.
Further up Swanston Street in Melbourne Connect, the oculus courtyard incorporates native plantings and native names into its lanes, reminding us of the history of the place. Just as sustainable design has become an essential consideration in conceptual thinking, Indigenous co-design should be built into every project, says Greenaway.
"This is not an afterthought or a wall of culture, it is infused and informs the design approach and methodology and demonstrates that there is a unique condition that exists in Australian architecture. Why wouldn't we want to incorporate a level of cultural authenticity into the spaces and places we create? "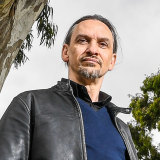 If the projects presented at Open Doors are encouraging, collaboration with non-native designers always seems imperative. There are only 10 indigenous architects registered in Australia, with some 75 students expected to graduate from architecture schools in the coming years, according to Greenaway. In this context, the International Charter of Indigenous Design, originally intended as a manual for the design of Indigenous public buildings, could be applied to all public buildings, says Greenaway, helping non-Indigenous practitioners "to find a way to follow a process ".
Looking back, Greenaway sees an optimistic future. "The 67,000-year-old deep story … is not exclusively an Aboriginal story," he says. "It's a story we all share and celebrate and engage with. If there is a concerted effort to embrace the deepest layers of the place's history and memory, then the architectural expression will become much more sophisticated.
Open House Melbourne is online July 24-25, openhousemelbourne.org; entre2021.com.au; Design: Build on the country by Alison Page and Paul Memmott, published by Thames and Hudson, $ 21.99; indigènedesigncharter.com.au
Highlights of the open day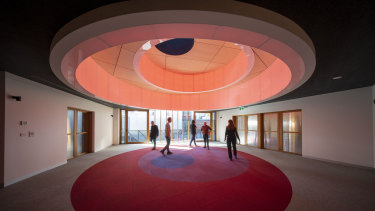 Melbourne Quakers Center by Nervegna Reed and the pH Architects: A 1960s office building was renovated in an attempt to create an anti-church that eschews overt Christian symbolism and monumentality. The circle, a Quaker symbol, is inscribed on the ceiling and on the floor. A skylight pierces the shape of the roof tent. An online conference / tour will take place on July 24 at 1 p.m.
Collins Arch aka Pants by Woods Bagot, SHoP Architects; landscape by Oculus: A pair of tapered 164-meter towers anchor the CBD site, connected by an elevated sky bridge. The mixed-use building includes 184 apartments, a five-star W hotel, offices, shops on the ground floor facing a green space and a covered public amphitheater. Woods Bagot will present an online session during Open House Melbourne.
Olderfleet by Grimshaw Architects with the Carr design: Marvelous Melbourne meets the contemporary workplace. Incorporating a 40-story commercial tower with three significant 19th-century heritage buildings, Olderfleet's flexible design rethinks coworking spaces. Grimshaw will present an online program.
Design a policy for people: Victorian government architect Jill Garner and Hamish Lyon (NH Architecture) discuss the stories, ideas and political decisions behind some of Melbourne's most important urban public spaces and civic buildings.
Secrets of the City: the 2021 Heritage Address: Archaeologists Meg Goulding and Jeremy Smith present new finds unearthed during excavations of the Melbourne Metro.
Make Planet City: Liam Young's movie Planet City imagine a future where humanity exists in a hyper-dense metropolis, while the rest of the planet thrives in the wilderness. Young discusses the project with Ewan McEoin, senior curator of contemporary design and architecture at NGV.
openhousemelbourne.org