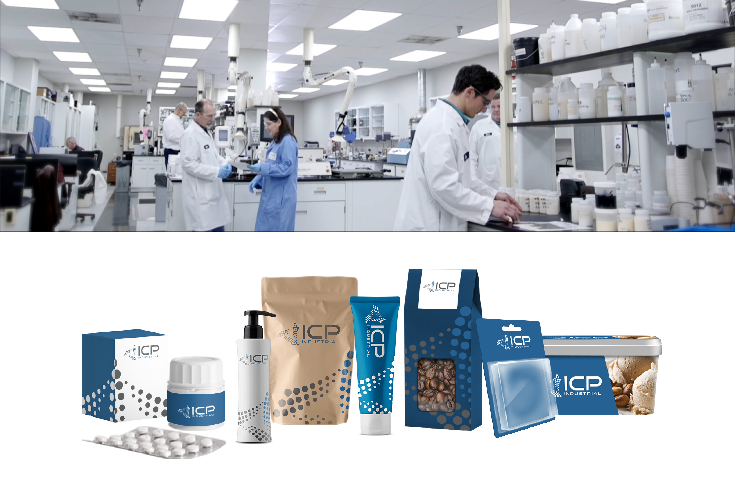 Featured product: Heiq Viroblock
ICP Industrial incorporates HeiQ V-Block technology into water-based and UV formulations for worldwide distribution. The coatings are intended to be overcoated after printing (final layer with which a consumer would come in contact).
How is it unique?
This technology uses active ingredients approved by the EU BPR to protect printed products targeting bacteria and enveloped viruses. HeiQ Viroblock has been tested effective against SARS-CoV-2 on textiles at independent third-party virology institutes (according to a MJ 2020 report on viral stability and persistence of SARS-CoV-2 on processed material; Doherty Institute for Infection and Immunity, Australia).
Where is it made?
HeiQ Viroblock is a Swiss technology, and it will be incorporated into ICP coatings at their manufacturing sites in Europe, the United States, Mexico and the Asia-Pacific region (forthcoming) for worldwide distribution.
Describe the technology.
It combines specially designed antimicrobial silver and unique liposomal vesicle technology as a booster for robust and rapid efficacy. When was it launched? An exclusivity agreement was signed on March 12, 2021 with ICP Industrial.
What market is it aimed at?
Graphic art printing and packaging market, including food packaging (cardboard and flexible), films and laminates, shrink sleeves, sleeves, magazines and brochures, commercial printing and leaflets, and transactional cards using offset, flexo and gravure printing processes.
Notable projects?
Some confidential projects will be announced shortly.
How does it work on the press?
It works the same as a traditional water-based or energy-curing coating.
Are there any adjustments needed for prepress?
No, normal prepress and printing / varnishing functions.
Are there any necessary equipment adjustments?
No, however the layer weight must be checked, and maintenance of the anilox / gravure rollers is essential to ensure the correct layer weight applied. Thorough cleaning of the coating unit is also required before use to ensure that the product is not diluted with a standard coating.
What is USP?
99% efficiency is achieved in minutes thanks to the unique liposomal vesicle.
How do you rank it in terms of the "aha" factor?
It protects printed products against bacteria and viruses, thereby minimizing the potential retransmission of pathogens from the surface.
Is it easy to use?
It is the same as a traditional coating.
What are the costs?
The cost is based on the type of coating used, as there are many coating formulations for different performance requirements defined by the end user.
Contact:
Anup Syal Country Manager – India, ICP Industrial | Nicoat | MinusNine | Hi-Tech [email protected] / +91 9920700250
---
If you have an innovative concept or a cool product, send an email to [email protected]
/ features / star-product-heiq-viroblock-55114
Featured product: Heiq Viroblock

https://www.printweek.in/Utils/ImageResizer.ashx?n=http://img.haymarketsac.in/printweek/fa2093d0-b635-4fa0-afd6-0f42c377624f.jpg