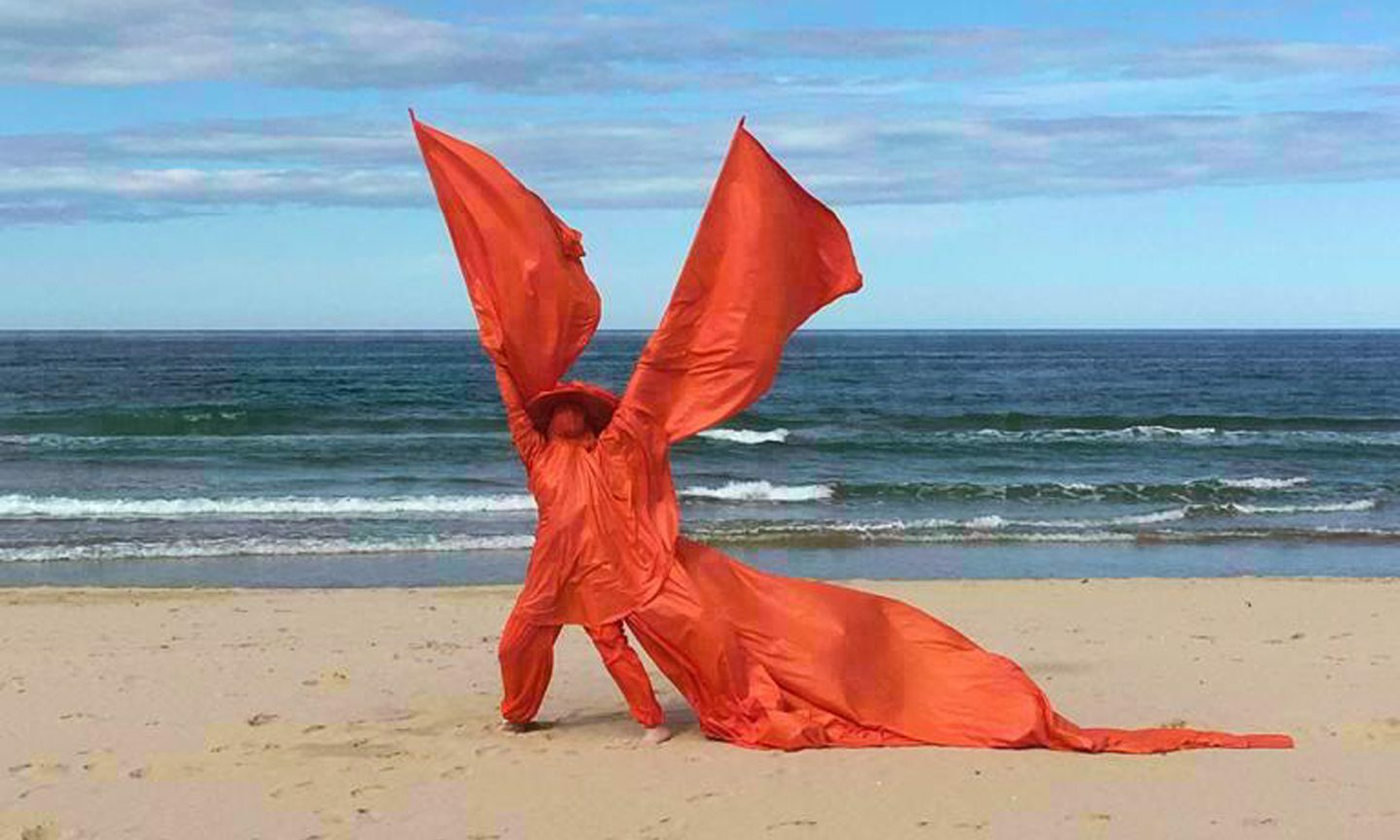 Contemporary dance explores the ecological impact of plastics on the seas
Alien Species will hit the beaches of Scotland's coast this summer – and they'll also visit the Aberdeen Art Gallery.
We are, of course, talking about the new outdoor performance created by one of Scotland's leading visual theater and dance companies.
Dudendance, in collaboration with designer Heather MacCrimmon and sound artist Fiona Soe Paing, are currently on tour with their production Alien Species, a contemporary dance performance adapted for the site.
Combining ethereal dance, sonic soundscapes and wearable sculptures, the event will explore the devastating ecological impact of plastics on our seas and oceans.
Earlier this year, microplastic pollution was even detected in human blood for the first time.
So in the new dance, Dudendance imagined a new alien species that could emerge when plastics mutate with living beings.
Contemporary dance inspired by plastic pollution
The production features eye-catching costumes that combine organic shapes with man-made materials to suggest sea creatures emerging from the ocean and turning into trash.
The 30-minute performance includes a soundtrack that the public can download to their phone using a QR code available on site. Residents are encouraged to bring their own headphones to enjoy the soundtrack.
Clea Wallis, Artistic Director of Dudendance, said: "The performances are designed to fit all sorts of different locations and will change each time depending on wind and weather conditions. All ages are welcome. We are very excited and so far we have had a great response.
Groups of viewers will be guided through the Aberdeen Art Gallery to experience an immersive version of the production designed specifically for galleries.
The exhibition will take place at the Aberdeen Art Gallery from Thursday August 25 to Sunday August 28 at 11 a.m. and 2 p.m. Tickets for the guided experience are free but must be reserved in advance here.
Those in Aberdeenshire can catch the performance on Sunday September 4 at the Big Picnic as part of Huntly Hairst at Leith Hall in Kennethmont. A few performances will take place throughout the day.
The production received Creative Scotland's prestigious Touring Fund For Theater And Dance to bring the contemporary dance performance to audiences across Scotland in 2022 and 2023.
More arts and entertainment news and features…
Already subscribed? Login
[Contemporary dance explores ecological impact of plastics on seas]
[[text]]