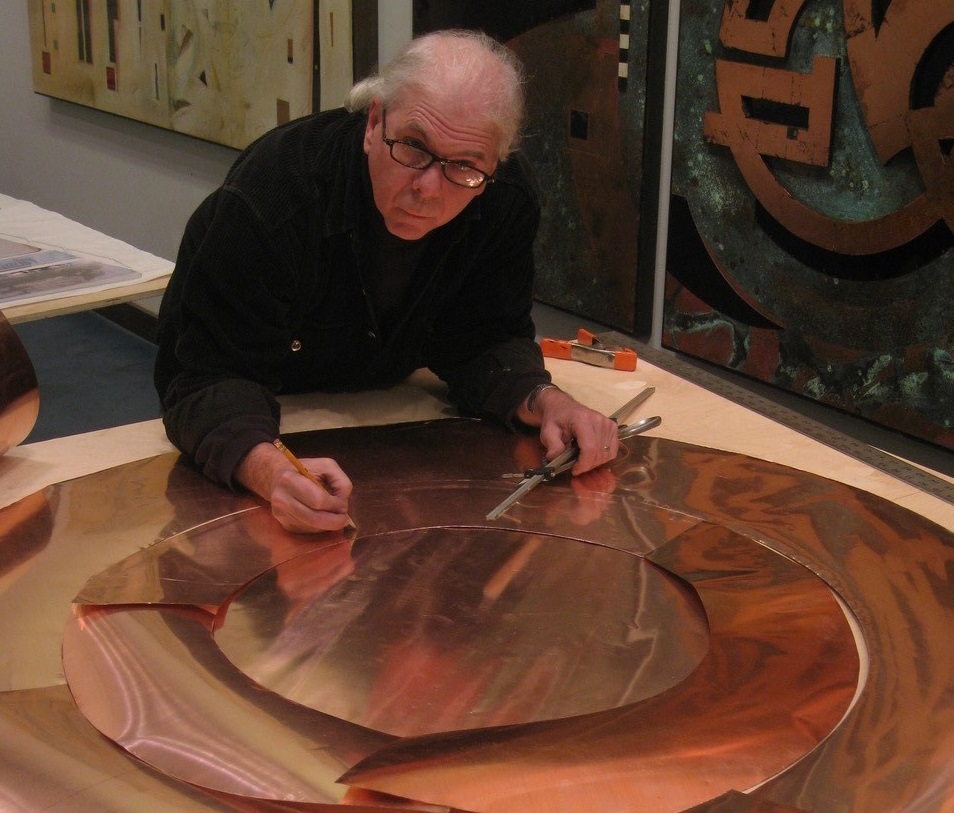 Central Washington Gallery features local artist Tom Anderson
Submitted by the Washington Center for the Performing Arts
Ta Washington Center Gallery is proud to present a Tom Anderson retrospective. Tom Anderson's "Decades" exhibition explores a life and career in the art of mixed media. A local artist, Anderson uses metals, wood, paint and glass in his work. Anderson says, "Images, shapes and colors are often spontaneous events, for I am influenced by the relationship of these materials to each other – the union of opposites.
The exhibition shows three distinct eras of Anderson's mixed media paintings on each level of the gallery. The ground floor features some of his early works featuring his characteristic use of metals and painting on wood. The mezzanine is home to Anderson's later works which provided him with his other talents, including graphic design, printmaking, sculpture, drawing and stained glass. Finally, on the balcony, Anderson's most recent works explore the fluid movements of ink and acrylic paints across vast horizons. This is the largest exhibition of Tom Anderson's work ever to be presented under one roof.
There will be a reception on the first Friday of the Olympia Arts Walk, October 1, from 5:00 p.m. to 8:00 p.m. Anderson's work is available until November 5, 2021 and is open to paying clients before events at the Washington Center, or during the week by appointment. Viewing appointments are available Monday through Friday from noon to 4 p.m. depending on the schedule of events at the Washington Center.
Please note that proof of vaccine or a negative COVID test is required to enter the Washington Center and masks must be worn at all times. Send an email to [email protected] to make an appointment.
The Washington Center Gallery is proud to welcome many artists and artist guilds since the creation of the Center. The space has offered several artists and curators the opportunity to bring the visual arts to the community over the years. According to Marketing Director Tineke Raak, "We are delighted to find art on our walls and to celebrate the incredible career of this local artist. "
The Washington Center for the Performing Arts is a nonprofit performing arts venue whose mission is to inspire audiences and artists of all ages through live performances, enriching the vibrancy of our community.