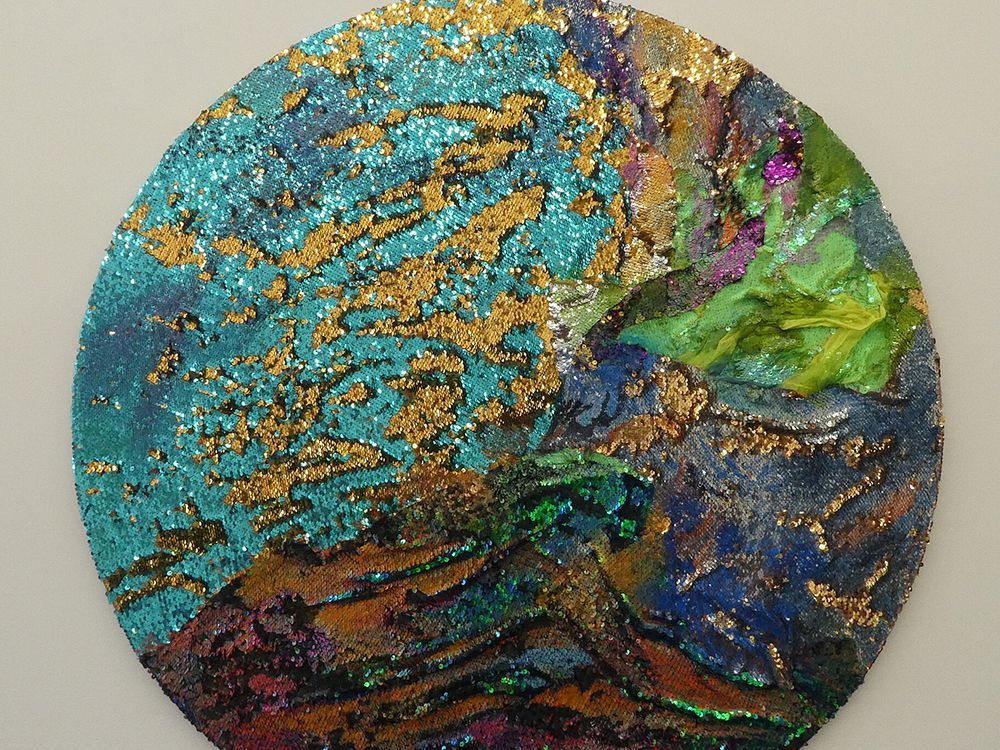 An emerging gananoque art | The Kingston Whig Standard
Content of the article
In case you haven't noticed, Gananoque's art scene is thriving and growing, with new venues and initiatives springing up seemingly on a regular basis. I have heard from more than one source that artists and other creators in Gananoque and the surrounding area are committed to making Gananoque (or "Gan" in local) an arts center and cultural destination in Ontario – this is like an artists uprising, or art-raising if you will – and that's really a good thing.
Content of the article
The most recent gallery to open (just this month) is the MAK Gallery at 191 King St., which showcases contemporary art in an open and welcoming space. Gallery owner/curator Melissa Kramer has spent her life surrounded by art and creativity, and opening the gallery is a way for her to bring art and new ideas into the lives of more people. of people. A venue for contemporary art, Melissa views each new independently curated exhibition as an experience in which artist and audience are free to explore new ideas, creativity, learning and growth. There are no fixed ideas here on what constitutes "art", and the will is that the exhibited works generate an open dialogue between the artists and the visitors of the gallery.
An artist and musician herself, Melissa envisions MAK Gallery as a space where people can come together as a community, sharing music, art and conversations. Of Indigenous descent, Melissa also intends to make the gallery a showcase for contemporary Indigenous art and welcomes inquiries from Indigenous artists from Gan and the surrounding region.
The opening exhibition at MAK Gallery features the work of local artist Leisa Rich and her show "She Packs a Punch!" Melissa wanted a gallery launch exhibit with bright and colorful artwork, and Rich delivered. The contemporary artworks in this exhibition are eye-catching, thought-provoking and, as many of them are interactive, inviting viewers to touch and handle the artwork, it is also fun. If you are used to visiting galleries where the maxim is "look,
don't touch', it's almost strange to be asked to play fast and loose with the artwork on display – you want to look over your shoulder to make sure the 'art police' aren't waiting to jump. But here one can feel slightly daring and rebellious, while legitimately participating in artistic creation and change.
Content of the article
Rich works with a variety of mediums, including paint, fiber, lucite, plastic, foam, foil, and fosshape (she is said to be the first artist to work with this material, which is used in car interiors), among many others, including shapes that she creates using a 3D printer. She is very environmentally conscious, and this mindset is evident in many of her works, reflected through the form and types of materials used. Rich's work is hugely organic, eccentric, and sometimes bizarre, but it's certainly also stylistically diverse, yet curiously intense. Sure, Rich's works might not be to everyone's taste, but that's no reason not to go. The exhibition will be on the walls until the end of June.
MAK Gallery exhibitions will change frequently, every two to four weeks, and feature the work of local and regional artists (with some exceptions), so there's every reason to visit the gallery regularly. Those who don't consider themselves connoisseurs of contemporary art should also note that beyond the main exhibition space, there is a second gallery devoted entirely to works on paper (where "works on paper" is used in its broadest sense, including various types of prints, monographs, paintings, drawings, watercolors, mixed media, etc.). They are also predominantly contemporary works of art, with the collection evolving and expanding over time.
There is so much artistic happening in Gan, and since it is also home to many different types of restaurants and specialty shops ready to be explored, I will be revisiting the art scene here throughout the summer. I hope you will join me in making Gananoque an artistic destination.
Kamille Parkinson earned a PhD in Art History from Queen's University and is currently an editor, fiction writer and general art historian. You can find her on LinkedIn at www.wordpainterprojects.com and can contact her at [email protected]
Art about the city