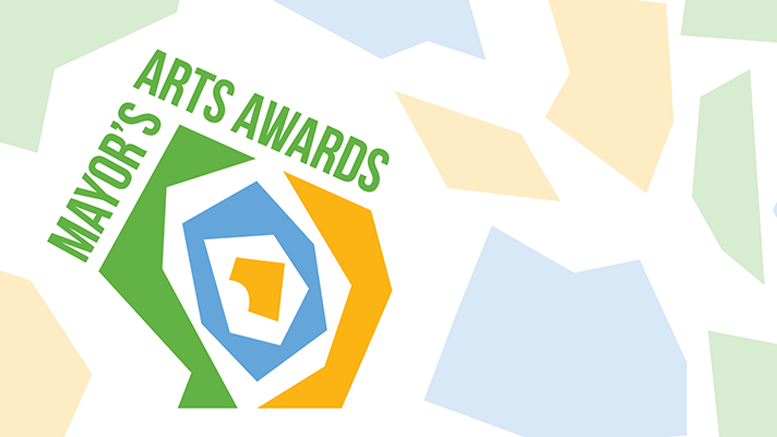 2021 Muncie Mayor's Arts Awards nominees announced – Muncie Journal
By Erin Williams—
MUNCIE, Ind. — The Office of Mayor Ridenour and the Muncie Arts and Culture Council are delighted to announce the nominees for the 2021 Mayor's Arts Awards. This will be the 4th biennial celebration recognizing outstanding contributions brought to our cultural community by individuals and organizations. The Mayor's Arts Awards will be held on Friday, November 12, 2021 at 7:30 p.m. at Sursa Performance Hall on the Ball State University Campus, followed by a public community reception in the Sursa Lobby from 8:45 p.m. to 10:00 p.m.
The Mayor's Arts Awards recognize the contributions to the cultural community of all visual artists, performers and culinary artists, musicians, writers, poets, rappers, directors, producers, artisans, art educators, patrons, arts professionals and volunteers, as well as organizations , institutions, government agencies, corporations and businesses that work in or for the arts primarily benefiting residents of Muncie. The goal of this program is to help cultivate greater visibility and understanding of the value of the arts, as well as develop new leaders and patrons.
This year, we received 25 appointments through the public appointment process. The nominees are:
Jennifer blackmer, director of the Virginia Ball Center for Creative Inquiry, and Ball State drama teacher
Classroom Connections in East Central Indiana
Cotton Stuart, mentor / digital technologist at the Muncie public library
Leon crosby, art teacher at the Cornerstone Center for the Arts
Night butterfly, organizer of YART and founder of Muncie Makers Market
Robert Dirden, Ball State Associate Professor of Theater
First Merchants Private Wealth Advisors
Debra Gindhart, Curator / Coordinator for artists at Madjax
Angie Rogers Howell and Matt Howell, Owners of Farmhouse Creative
Jaylyn graham, artist and graduate student in Information and Communication Sciences at Bal State University
Brian and Genny Gordy, Founders of Gordy Fine Art and Framing Company
Travis Harvey, owner of Village Green Records
David johnson, Engraver
Kevin Klinger, associate professor of architecture at Ball State University
Nathalie Lowe, Ball State University graduate student in the School of Art
Laurie Lunsford, art teacher, writer and illustrator of children's books
Tracena Marie, Director of Therapeutic Arts at the Muncie Civic Theater
Minnetrista
Muncie ballet studio
North church location, owner Megan Pyle and developer David Jennings
Morgan roddy, owner of Queer Chocolatier
Amy and Andy shears, owners of Muncie Map Company and Fur in Focus Pet Portraits
Shantanu Suman, assistant professor of graphic design at Ball State University
Scott watkins, Director General of the Muncie Symphony Orchestra
Rick zeigler, founder and organizer of the Muncie Three Trails musical series
Prizes will be awarded in eight categories:
Defender of the arts – a person or an organization offering a philanthropic or voluntary service; Artistic manager – a person or organization with exceptional leadership within the local artistic community; Artistic educator – a person with a large-scale contribution to arts education; Corporate Arts – a corporation that demonstrates exemplary support for the arts in the Muncie region; Artist in the community – an individual artist in any discipline whose excellence contributes to the cultural vitality of Muncie; New generation artist – an artist in any discipline under 40 years old with an exceptional promise to the artistic community; Maker – a for-profit business owner illustrating the vitality of Muncie's creative economy; and finally Lifetime Achievement – a person or an organization recognized for its important and sustained contributions to the field of arts and culture in the region of Muncie.
The 2021 Mayor's Arts Awards are made possible through the support of the Muncie Arts and Culture Council; the City of Muncie; Presenting Sponsor — Ball State University College of Fine Arts; Nominee Reception Sponsor – First Merchants Private Wealth Management; and Community Reception Sponsor – Sursa Griner & O'Donovan Wealth Management by Raymond James.
For more information on the Mayor's Arts Awards, please visit munciearts.org.